Phoenix Arts Inc.
Main Page - Contact Us - Events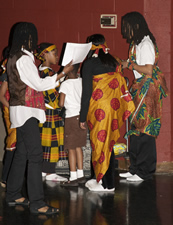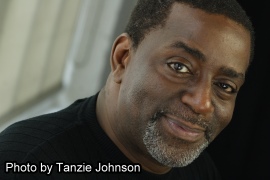 Gary Batson, Executive Producer
M.A., Ed.M., Phd. Candidate is President of Batson Communications & EntertainmentCompany and co-publisher of Batson-Jones-Rea Publishing Company. He earned his B.A. from Fordham University, his M.A. and Ed.M. from Columbia University with a specialization in Communications. His articles and PR placements were published in the New York Times, Daily News, New Jersey Star Ledger, Billboard and The Amsterdam News. His plays have been produced at Samuel French and Strawberry One Act Festivals, The Paul Robeson Theater, Michael Carson Studios, The Negro Ensemble Company and the Schomburg Center for Research in Black Culture.
His fiction and poetry were published in City University Magazine, Fordham University literary Magazine, Thirst for Fire (a California-based literary magazine) and several anthologies. Mr. Batson received a Fellowship from The Lee Strasberg Theater Institute for acting, The Mayor's Scholarship and the Model Cities Writing Award.
Lillian Smith (Board Member)
Began her professional career in the television broadcasting industry. She contributed seventeen years with the Emmy Award winning "talk/news" television experience in the broadcasting industry, specializing in television production and development of television series and documentaries. In 1992 while producing the Donahue Show, Ms. Smith teamed up with Phil Donahue as Coordinating Producer for PBS Television's Presidential Special: "The Issue Is Race: A Crisis in Black & White, which was selected to air in classrooms across the United States to have our youth understand the issue of race in America.
Ms. Smith launched two national television programs. In 1993, Ms. Smith accepted an offer to become the Executive Producer for Fox Television in Los Angeles, California to launch a new "talk show" featuring actress/comedian "Mo Gaffney," as host. The show successfully launched on a national basis in September 1993.

Dr. Horace Batson (Board Member)
Received his Ph.D. in Clinical Psychology from the Graduate School and University Center in 1980. He also received his Masters of Philosophy (M.Phil.) degree from the same institution in 1980. He co-founded Kensington Health, a national healthcare company in 1996. Dr. Batson has served as President of Welstar Publications, a publishing company dedicated to developing and promoting books for Churches and for profit companies since 1984. Currently, Dr. Batson is a senior partner with Batson Communications Inc. educator, success coach.
Linda Baker, BA (Board Member)
Mount Vernon native, Linda Baker is a fiber artist. She first learned to sew from her grandmother and continued to practice those skills throughout her life.
In 1996 she began designing dolls following studies with other artists. She developed her own unique "fabric sculptures" by sketching them on paper, then creating three-dimensional forms. Although the fabric sculptures have no faces, Linda's choice of fabric, and the manner in which she cuts across the printed African fabric gives each doll a character of its own. Each sculpture is hand- sewn maneuvered into position and embellished with beads, shells, baskets and synthetic locks for hair.
Each piece is unique and one of a kind. Locations where fabric sculptures have been sold and exhibited:
MOUNT VERNON, NY NEW ROCHELLE, NY YONKERS, NY NEW YORK, NY
ACBAW Art Gallery Poet's Corner Will Library National Black Theatre
Cimmaron Café Will Bonner Youth Enrichment
Art in the Park Scarf Lady
Mount Vernon Public Library Arts on Third & Lennox Ave
Met Life Building
Lateranga Center
Harmony Designs
Janis R. McClain-Johnson (Board Member)
Is an Artist. Company name is "Sweetnotes, Inc" Singer, songwriting, dancer, writer, creative & graphic artist. Is a contributing author in "Nine Voices" a book published by Batson-Jones-Rea Publishing Co. Is scripting her first play. Custom designs business cards, flyers, brochure, invitations, etc. Owns copyrights for twenty plus original song compositions, jewelry, graphic & logo designs.
Attended WCC, Valhalla, NY for liberal, performing arts and business courses. WCC Art Workshops in Audio, Midi Music Technology, Modern Dance & Jewelry Making. 25+ years office management, computer applications. Landmark Forum Education graduate, many certificates in interpersonal and business related trainings and workshops. Disciplined in vocal music & harmony, modern and African American dance techniques. Musical band performance experience: The Whole Damn Family, Inner City Funk, South Road Connection, the 4 Sonnets. Has opened for well established artists. Co-writing credits and recording of an album. Dance at LaRoque Bey's, Harlem, NY, as part of the Ki-Yeh-Bey Dance Troupe and presently studies with Bokandeye Dance Theater Co., Yonkers, NY and Isaac Center Beacon, NYC, NY. Janis is currently working with her own band as lead singer.